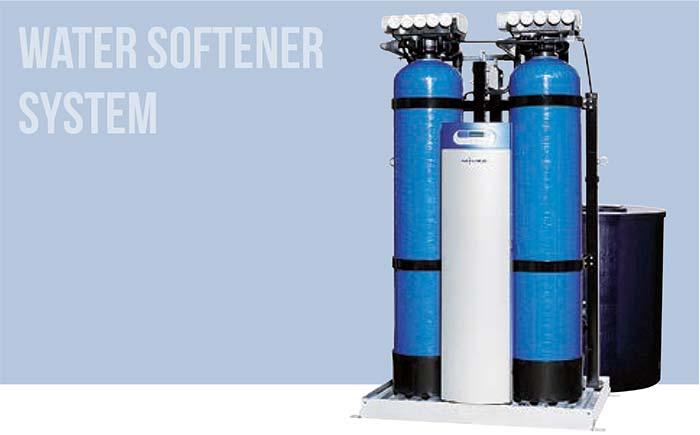 Supply high purity soft water in low running cost
Split- Flow Regeneration
Twin water softener system suitable for 24-hour operation
Alternating regeneration based on flow rate type reproducing ideally that accepted flow quantity with a flow sensor
High-performance control is possible by cooperation with "Colormetry"
Supports online maintenance
< MS, MS/MS-N, MS-200 Series >

Simple and compact automatic water softner
Easy handing with simple structure
Standard Water Flow Rate:0.27~28m3/h
MS-5-15 have an integrated brine tank
All regeneration step is automatic
Automatic monitoring system for water hardness leakage
Equipped with a reporting function
LCD display of concentration assessment results
Reduce the trouble by hands of a check
One-touch chemical reagent cartridge replacement
Compact design
Management is simple and safe as strong acid is not used
Handing uses easy CO2
No effort required with automatic control
For outdoor use
< CPI, CPI-MI, CPI-W Series >

Protects the boiler with exceptional reliability
Space-saving wall-hanging type(CPI-S)
Can optionally configure an electronic level sensor(MI type)
For Multi-control system(CPI-MI, W)
Automatic and manual operation possible through a pulse signal(CPI-MI, W)
The chemical is the all-in-one type with the function of corrosion and the scale prevention of the boiler only in this. MIURA acquire NSF certification and customer are am available for relief, security.
All ingredients consist of the materials listed on FDA regulations for enhanced sagety in boiler used for food applications.
Phosphor free and complies with proper effluent regulations.
Contains silica, a corrosion Inhibitor, to optimise water quality for boiler usage.
Facilitates thin film formation to prevent corrosion.
pH adjuster maintains the boiler water pH within appropriate range to prevent corrosion.
The BOD and COD of boiler blowdown realized the low concentration of the industry leader level.
| | |
| --- | --- |
| Standard | NSF Certification(G6, G7*)America FDA Standard |
| Main Conposition | pH adjustor, Silica type corrosion inhibitor, Chelating agent |
| Capacity | 20kg PE Gallon |
*G6:Boiler treatment products -all food processing areas / food contact
*G7:Boiler treatment products – all food processing areas / nonfood contact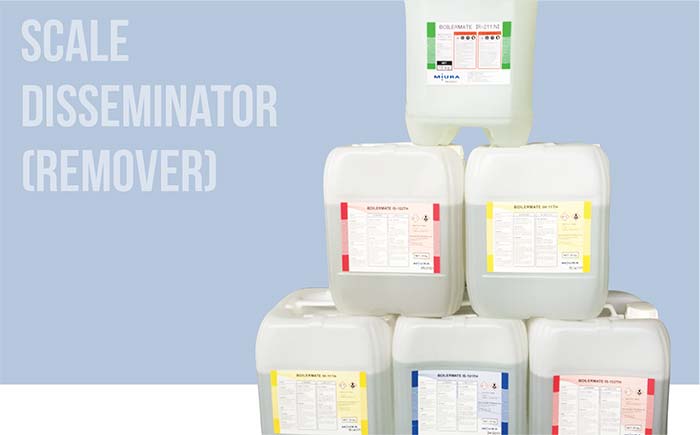 The chemical which acquired the NSF certification like the IS series. It is eliminated safely when a scale attaches.
Can disperse and remove scale sludge attaching by a chelating agent and special high polymer action
Phosphor free and complies with proper effluent regulations
All ingredients consist of the materials listed on FDA regulations
| | |
| --- | --- |
| Chemical Name | BOILERMATE IH-11IN |
| Capacity | 20kg |
| Input | 30mg/L (As a disperse) 200mg/L (As a remove) |
| Legal grounds when I use it for food processing use | All ingredients consist of the materials listed on FDA regulations |